How To Buy and Sell Land: From Zero to Real Estate Investor in Less Than 3 Months
Discover the Most Comprehensive and Resourceful Land Investing Course That Equips You With all the Skills, Tools, and Pro Tips You Need to Find the Best Properties at Crushingly Low Prices and Sell them for Unbeatable Profits
WITHOUT ANY PRIOR EXPERIENCE!
Step-by-Step Guide | Actionable Insights | 100% Hype-Free | 0% Fluff
Proven Tools and Techniques
Precise and Verifiable Information
Methods That You Can Replicate
Online Community of Highly Motivated Peers
Ready to Become a Land Flipping Expert?
The raw land niche is a highly reliable, easily accessible, and the best-performing multi-generational wealth-builder we've ever seen. Investments in Land offer a huge ROI, massive cash profits, and sustained passive income.
Work with us and learn how to harness the enormous potential offered by the Land industry to rapidly grow your wealth, minimize your exposure, and accelerate the pace of your RE career.

This Course is Designed For You If You Are:
A Real Estate Investor
Who's tired of dealing with contractors, bad tenants and tons of competition
An Aspiring Entrepreneur
Who wants to build a long term business in the highly profitable niche of Land Investing
A Financially Prudent Investor
Looking to Secure Their Future by Creating a 6-to-7-Figure Source of Income
A Stay-at-Home Parent
Who Wants to Grow Their Wealth Without Losing Their Freedom & Work-life Balance
A High-Achieving Professional
Who Wants to Realize Their American Dream & Retire Early Without Blindly Chasing Shortcuts
A Life-long Hustler
Who Understands That Great Wealth is a Product of Opportunities That You Create
In Short, This Course is For Anyone Who Wants to Build and Grow Their Wealth at a Pace That Defies Conventional Wealth-growth Stories and Achieve Complete Financial Freedom
Traditional House Investments Require A Lot of Time, Money and Work
Ever Driven for Dollars? Dealt with Flaky Sellers? Rehabbed a House? What a waste of time!!
Let's say you don't mind doing all those things and you find the perfect house. Do you have thousands of dollars just sitting there to buy the property? If you do, do you have the time to deal with contractors, tenants or rehab the property yourself?
The Land Industry has a solution to all of those items. This entire business can be run from a laptop anywhere in the world in just a few hours per week. There's no contractors, rehabs or tenants to deal with and best of all you can find deals no matter what your budget is. And, what if things go wrong? You still have a valuable piece of property that you bought WAY under value and it will only appreciate over the years! Nothing beats this. Period.
With this course, we can teach you how to purchase properties for as little as $50 or as high as the Six Figure range and sell them for 10x-20x profits , irrespective of the state of the economy. We'll provide you clarity, direction, and purpose critical for a resounding success in the Land industry. Don't let this opportunity pass you by. Take charge and make your dreams come true. We'll be there with you every step of the way.
Get The Right Fuel to Power Your Financial Dreams
What This Course is Not:
A Bunch of Overblown Promises
This course won't turn you into a millionaire overnight. This course will give you a step by step blueprint to create wealth for yourself consistently.
A Bunch of If's and But's
Building an empire does not necessarily require great wealth. We have purchased properties for as little as $50 and sold them for big profits. We'll teach you to build wealth from scratch.
A Bunch of Self-Help Blog Pieces
This is not a passive learning course. You get to interact with other course participants and coaches to clarify your doubts, and help each other grow.
This is Not a Get-Rich-Quick Course. It's a Become-a-Smart-&-Savvy-Investor Course!
What You Get:
Pro Tips That Work
Little-Known, Proven Methods of Real Estate Success From Pros with Years of Experience in Implementing These Methods
A Holistic Understanding
Nothing is Left to Imagination. Everything You Need for Making Educated Decisions is Brought to You in an Easy-to-Understand Format.
Tools, Resources, and Systems
All the Education and Help You Need to Make Accurate and Confident Evaluation of Real Estate Investments and Act Swiftly.
The Art of Closing a Deal
From Deep Insights into Your Audience's Behavior to High-Impact Marketing Ideas That Convert Them Into Your Fans, You Get Everything
Clear Plan of Action
We Won't Leave You Wondering How to Apply All of this Knowledge at the End of the Course. The Blueprint Helps You Implement them & Succeed, Repeatedly
360-Degree Awareness of Industry
Know how to convert every opportunity into a lucrative deal by partnering, wholesaling, flipping, owner financing, and more
Exclusive Membership
Gain instant access to a Private Facebook Group moderated by Adam and Justin to enrich your knowledge by engaging with other participants & the coaches
Exclusive Partnerships
Direct access to trusted, and reliable contractors, agencies, and vendors who offer high value and outstanding discounts on their services to get you started

What Others Are Saying: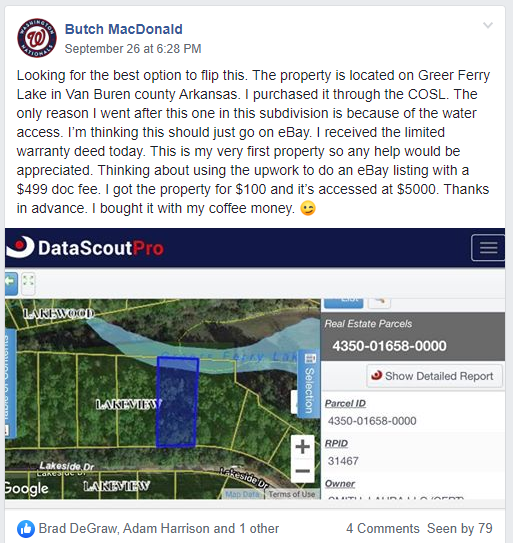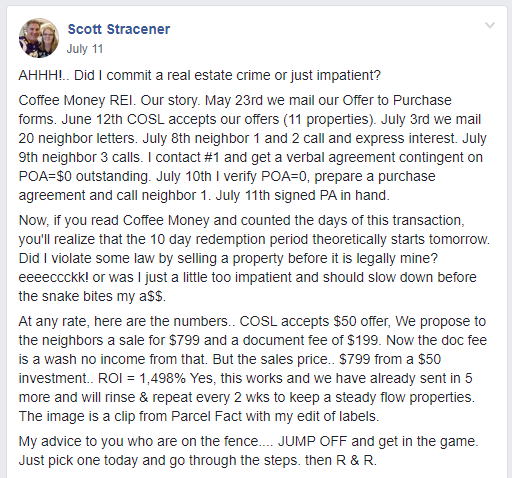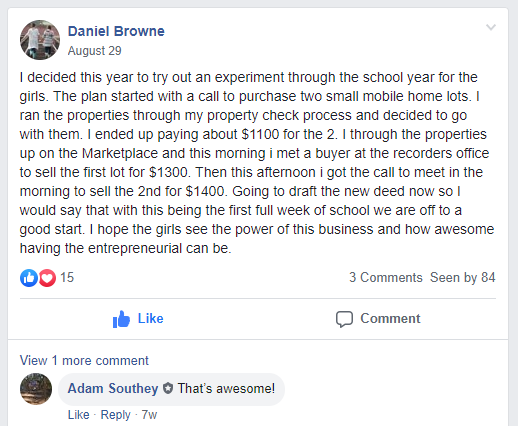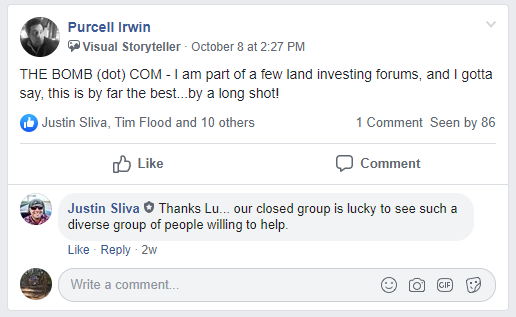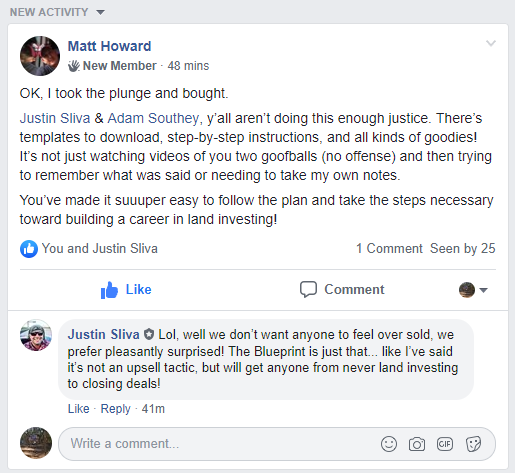 Become a Land Investor in 7 Easy Steps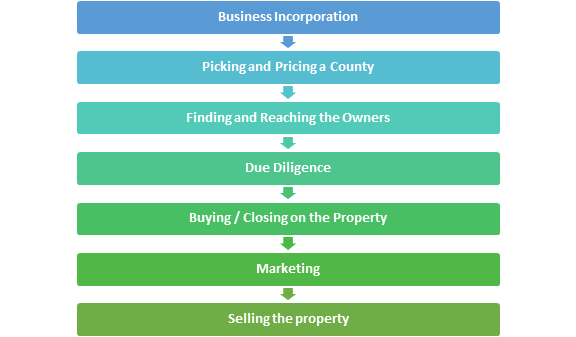 Don't Miss These Fantastic Bonuses
Act Today and Get Exclusive, Time-limited Bonuses

Course Curriculum
This Course Will Take You on a Journey Through the Following Modules
Module 1

Module 10

Welcome

Due Diligence

Module 2

Module 11

Setting Up Your Business

Deeds

Module 3

Module 12

Picking a County

Closing The Deal

Module 4

Module 13

Pricing a County

Pricing The Land To Sell

Module 5

Module 14

Finding The Owners

Marketing Your Property

Module 6

Module 15

Filtering The Data

Closing The Deal As The Seller

Module 7

Module 16

Reaching Out To Owners

Managing Your Terms Deals

Module 8

Module 17

Sending Out Mail

Coffee Money REI

Module 9

Module 18

Dealing With The Responses

Plum Investment Group

Module 19

Final Thoughts
One Course, Two Prices, and 3 Months to a Lifetime of Success
40 Video Tutorials
Access to Handpicked Vendors
Exclusive Membership to Private FB Group
Self Paced
Lifetime Access to All Course Materials

Meet Your Coaches
400+ Real Estate Deals, 200+ Successful Consulting Clients and Still Counting…
Adam Southey and Justin Sliva have had massive success in their own business and by helping other Land Investors find and sell amazing properties at unbelievable profits. Fed up with the training their clients had been receiving in the industry, they decided to come together and create a course that not only answered all the questions they had been answering for their consulting clients but that also took the best parts of each of their businesses and put them into one incredible course.
As industry veterans, they know precisely where new investors struggle, falter, and fail. They know how beginners and how pros think, and have designed the Blueprint specifically to transform the beginners to formidable Land Investors and the experienced into better business owners. As they close more deals and multiply their wealth, they update their curriculum with new killer tips and techniques.
Your Journey to Financial Freedom Starts Here